World Tour drivers meet the locals at Sydney Zoo
Drivers from the Kumho TCR World Tour have met the locals in the lead up to the return of International Touring Car Racing to Australian soil this week at Sydney Motorsport Park. 
A vast majority of the international drivers competing this weekend were joined by Aussie ace Ben Bargwanna for a visit to Sydney Zoo, adjacent to Sydney Motorsport Park in Eastern Creek.
There, the drivers met the local Koala population and then hung out with a group of friendly Kangaroos as a proper 'Welcome Down Under' before they hit the track for practice, qualifying and race one tomorrow.
Sydney Zoo – located on the Great Western Highway just 1km from the circuit – was launched four years ago and hosts more than 4,000 animals including endangered species from around the world. The Zoo is the only combied Zoo and aquarium in New South Wales.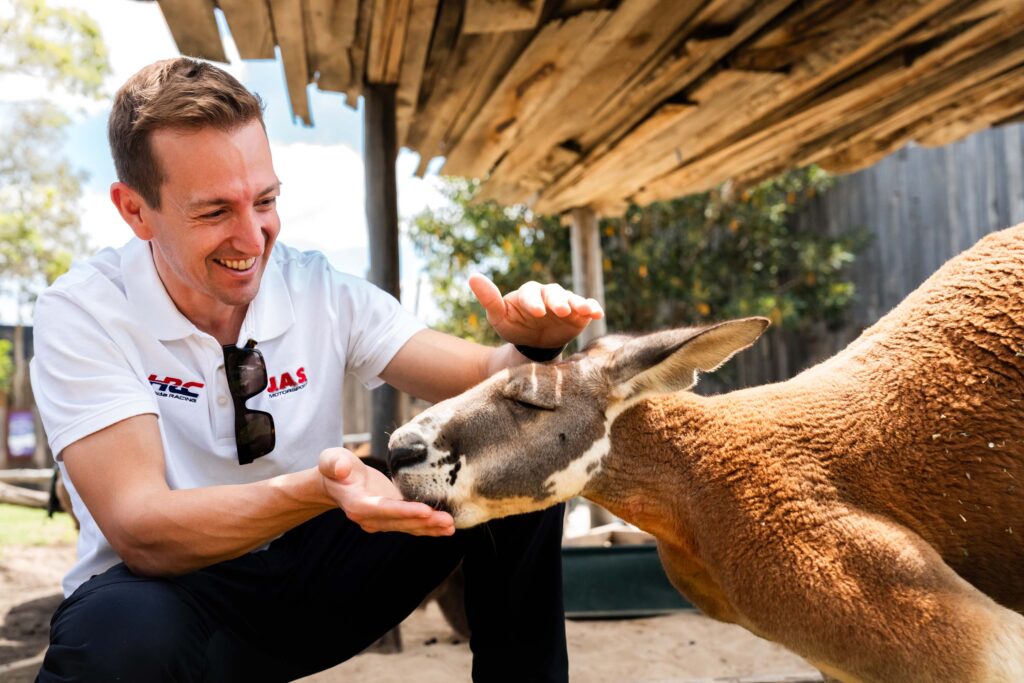 The full Lynk & Co / Cyan Racing squad of Thed Bjork, Santiago Urrutia, Ma Qing Ha and Yann Ehrlacher, both BRC Squadra Corsa Hyundai drivers Mikel Azcona and Norbert Michelisz plus Comtoyou Racing's Rob Huff and Honda ace Nestor Girolami all enjoyed their visit – as a proper 'warm up' prior to their Aussie adventure commencing this weekend.
They were joined by local star Ben Bargwanna, who has tackled several Kumho TCR World Tour rounds this year and will complete the final three rounds – Sydney, Bathurst and Macau – of the tour in 2023.
Cars hit the track at Sydney Motorsport Park for practice, qualifying and the opening race of the weekend, doubling as Round 6 of the Supercheap Auto TCR Australia Series and the Kumho TCR World Tour.
The National Trans Am Series, Workhorse Radical Cup Australia and Hyundai Excel series join the Race Sydney program this weekend.
Norbert Michelisz (BRC Hyundai N Squadra Corse) 
"Honestly, I wasn't sure about the kangaroo's approach, but they seem very friendly and it has been a great experience.
"I did not expect to get so close, to be honest. But they are friendly. We took some nice pictures. The most exciting thing was to get close and feed them a bit."
Rob Huff (Audi Sport Comtoyou) 
"It's an amazing opportunity to come race in Australia. It's a massive privilege for us. To come somewhere like Sydney Zoo and get involved with the local wildlife was something special. It's the first time I've ever seen a koala.
"I have seen a few kangaroos at Bathurst on the track as well as off the track, but the first time coming here and doing something like this.
"Meeting Nelson the Koala was an experience. He wasn't that active and was just chilling, so it's a pretty stress-free life he's got going on over there."